13 January 2023
Fleurieu Aquatic Centre aiming for lifelong Active Adults
YMCA in South Australia (the Y) at Fleurieu Aquatic Centre is fully committed to providing older adults with the means and motivation to stay healthy and active for life.
The leading not-for-profit has developed, and continues to refine, a wide variety of programs and initiatives aimed at the health and physical activity of adults aged 60 and over. Older adult programs are accessible through casual, once-off participation, or through the Centre's industry leading Active Adults membership.
Active Adults is tailored to improving the fitness, strength and balance of adults aged over 60 and includes targeted programs, ranging from Aqua Fitness to Yoga and the COTA approved Strength for Life.
The concept centres on a low impact workout with high impact results and takes into account each person's health, level of activity and physical and mental capabilities.
Low-impact exercise ensures the body is kept in peak health and benefits include:
Feel great and have more energy
Low-impact, low-risk exercise to prevent injury
Improve strength, balance and cardiovascular fitness
Increase range of motion and support body function and movement
See improvements in strength, tone and cardiovascular fitness
Raise self-esteem and self-confidence
In addition to staying healthy and feeling good, Active Adult members enjoy the social connections with the group environment promoting motivation, fun and friendship.
Fleurieu Aquatic Centre is one of the Y's most active in seniors programming. Four classes specifically aimed at an older demographic are offered weekly:
Strength For life (8 classes/week) – COTA SA accredited program benefitting strength, cardio, flexibility and balance
Better Balance (2/week) – low impact class benefitting muscular strength and balance
Pilates (5/week) – aimed at posture, flexibility and mindfulness
SFL Aqua 50+ (2/week) – low impact supervised cardio workout in the hydrotherapy pool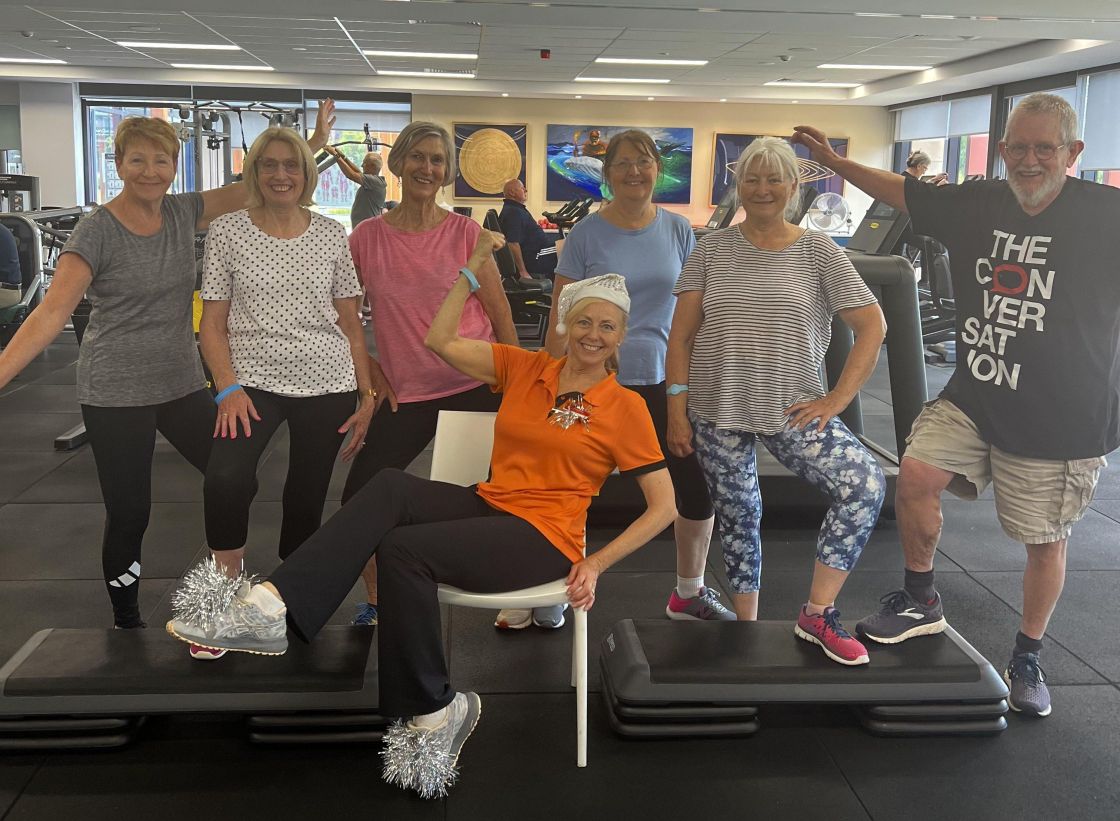 Dianne Neindorf, Dianne Mitchell, Niamh Twohig, Gloria Brown, Helen Wurst and Tony Mount after a Strength For Life session at Fleurieu Aquatic Centre with instructor Julienne Huppatz.
Local resident Tony Mount, 77, undertakes Strength For Life and Better Balance sessions up to three times per week at Fleurieu Aquatic Centre.
"The classes make me feel better. The main benefit for me is that they ease pain in my knees and legs and keep me active," he said.
Eighty-six-year-old Fleurieu Active Adults member, Margie Field attends two Strength For Life and one Pilates session each week.
"They are great for my fitness, strength and also keep my mind active," she said. "All of the instructors are great and I love participating in these classes."
Andrew Mundy, Chief Operations Officer at the Y, said that seniors programs were created with a specific aim to encourage physical activity and participation with older adults, particularly retirees who are looking for new challenges and to engage with like-minded people.
"Our Active Adults membership was created just for older adults, providing facility access and programs to improve the fitness, strength and balance for the over 60s," he said.
"Its popularity has steadily increased over the last five years with more seniors realising the need to stay fit and healthy to enjoy an active lifestyle. It also provides a major benefit to our health system by reducing the impact of chronic illness such as diabetes."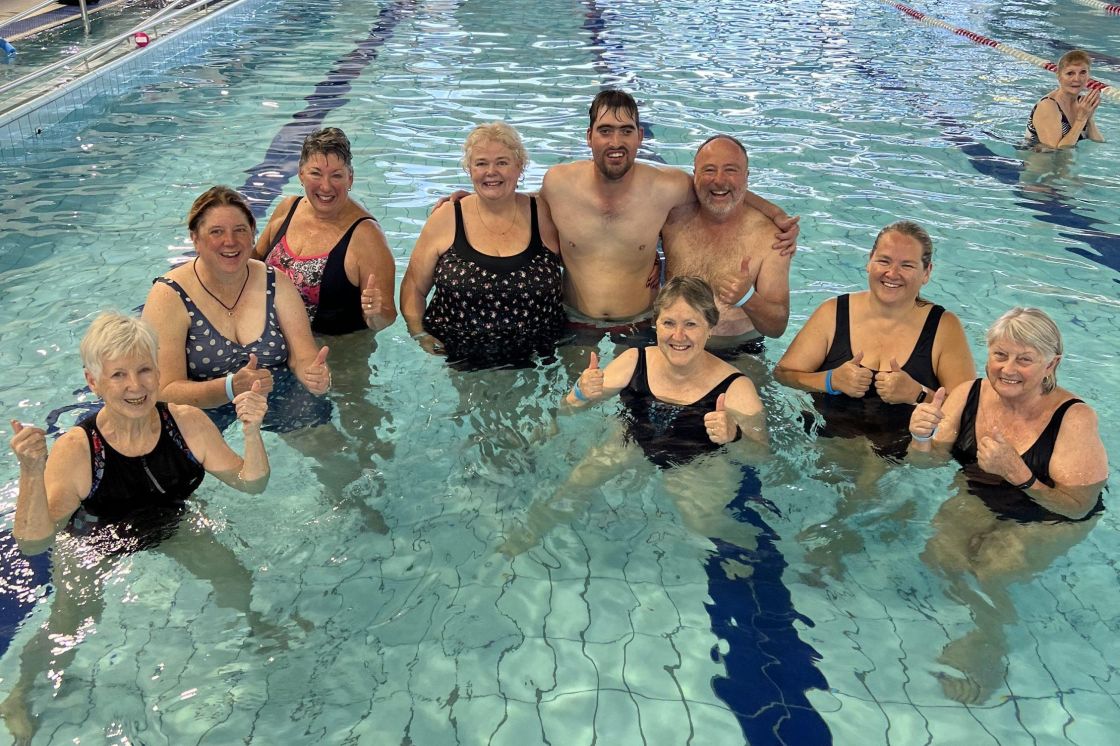 Fleurieu Aquatic Centre Aqua Class participants Linda Booth, George Rowe, Mara Jaudzems, Danielle Toop, Pam Rowland, Meredith Hedges, Georgina Moir, Marlene Basford and Keith Scott.